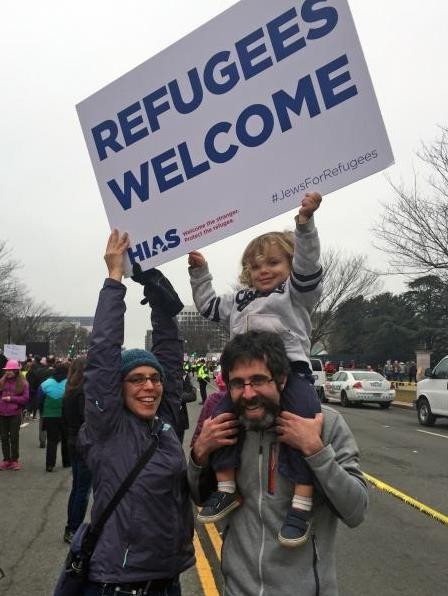 Working for social justice and supporting those in need are core values of Shaarei Shamayim. In addition to holding monthly discussions on social justice issues and giving tzedakah on a yearly basis to local non-profits, we participate in and organize a variety of projects. To receive a weekly email with updates about these projects, as well as ways of getting involved both within Shaarei Shamayim and in Madison, please email Lang at office@shamayim.org.
Friends of the State Street Family – This grassroots organization helps hundreds of people who are homeless eat healthy home-cooked meals. They collect and distribute sleeping bags, blankets, backpacks, clothing, and other supplies so when people can't sleep in a shelter they don't freeze. Shaarei Shamayim cooks and serves a meal once a month on State Street. To sign up, please contact our office.
Circles of Support – This program, through Madison Urban Ministry, matches formerly incarcerated individuals with a small group of volunteers who provide social support on a weekly basis to help them transition back into the community. Volunteers provide them with mentoring and a respectful environment that allows them to express challenges they may be facing. Shaarei Shamayim has formed a group that undergoes training. They make a six-month commitment. For more information please contact the office.
Resettling Refugees through Jewish Social Services – Jewish Social Services was approved to become a refugee resettlement site as a HIAS affiliate. They expect to resettle 50 refugees in their first year. Shaarei Shamayim will be working with Jewish Social Services to help refugees get the support they need when they move to Madison. Our group will help with many different tasks, including move-in preparation, one-on-one interaction, and coordination/advocacy. For a brief video about HIAS, the Jewish experience, and today's refugees, see HIAS: For the Refugee.
Protecting and Advocating for Vulnerable Communities – Shaarei Shamayim is involved in local organizing efforts to reach out to Madison's Latino and Muslim communities. We are building community in our congregation and providing space for reflection, advocacy, and action.
We have written a Pledge of Solidarity - if you are Jewish or a member of a Jewish household and you live in Madison or its surrounding areas, please consider signing it.
We are currently raising money to support Voces de la Frontera, see our Voces Solidarity Challenge.
Supporting the LGBTQ community - Each year Shaarei Shamayim marches in the Outreach Pride Parade.
You can read more about past projects here.
Tue, October 3 2023 18 Tishrei 5784